Head & Face Pain
Treatment for head and face pain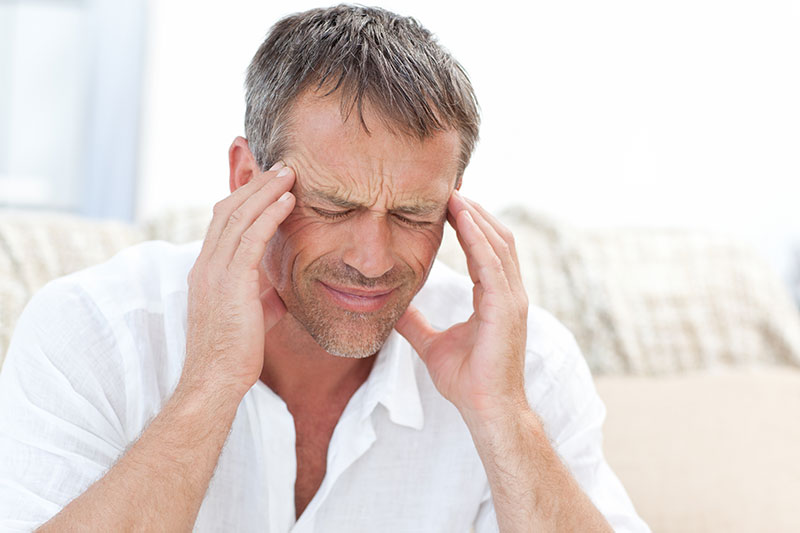 Suffering occasional headaches and facial pain is common for most individuals. But when it becomes a constant issue in your day-to-day life, it's time to seek help.
While mild head pain is common, mild to severe instances of craniofacial pain is not. Often these symptoms are described as 'relentless' by sufferers and can take the form of protracted headaches, facial or eye pain, neck stiffness and shoulder aches. And while seeking help for these is up to the patient, it is always worth consulting a professional to rule out other underlying conditions and understand your head & face pain diagnosis.
Some common issues include:
Atypical facial pain
Cervical pain
Facial neuropathic pain
Headaches
Migraines
Occipital neuralgia
Temporomandibular joint pain
Trigeminal neuralgia
Seeking a diagnosis
Contacting the London Pain Clinic means that our doctors can help make sure the source of your recurring or background pain is identified correctly, allowing us to recommend a course of treatment.
If you choose to meet with a physician, we offer:
A comprehensive facial and head exam delivered by a qualified professional
A complete assessment by a pain medicine consultant
The construction of a history detailing your face or head pain
Follow-on investigation that can include procedures via Ultrasound, MRI, and X-Rays delivered by consultants to help find the source of the complaint
And, if you would like one, the ability to avail of our second opinion service [PLEASE ADD LINK].
Seeking treatment
Our team at the London Pain Clinic understand there is no 'one size fits all' solution when it comes to pain treatment and provide a comprehensive, tailored care programme for each patient under our care. This involves making our patients part of every step of our process, keeping you updated on and fully at ease with your progress and treatment.
If you choose to undertake treatment with us, you can expect:
A comprehensive, digestible explanation of your pain-related issue
An individualised treatment plan that is unique to your prognosis
The ability to access the latest market-leading analgesics
A range of minimally invasive procedures to help manage your pain
Access to complementary treatments, including: Botulinum Toxin A (Botox), Pulsed radiofrequency (PRF) and Peripheral electrical nerve stimulation (PENS) treatments
And – if deemed necessary – a range of surgical procedures.
We believe that with the correct diagnosis and individual plan for treatment, your localised face and head pain can be improved significantly.
If you want to learn more about our options, please contact us directly on
020 7118 0250
or
email us
and let our team know how we can help.