Our Consultants
The London Pain Clinic Team
Dr Attam Singh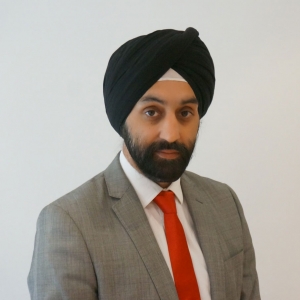 Dr Attam Singh MB BS, FRCA, FFPMRCA is a Clinical Associate of the London Pain Clinic.  As a Consultant in Pain Medicine, Dr Singh has extensive experience it treating a broad spectrum of pain conditions. He specialises in musculoskeletal and neuropathic pain of either single or multiple origin and has a compassionate and calm nature.
Dr Singh's specialisms also include:
Back and neck pain
Head and facial pain
Joint pain
Fibromyalgia Syndrome 
Widespread pain issues, such as Complex Regional Pain Syndrome (CRPS)
Pelvic Pain
Dr Singh integrates medical solutions with holistic approaches and  uses interventional procedures when necessary. Alongside ore conventional treatment plans, he uses targeted nerve techniques with ultrasound or radiofrequency to promote a prompt and speedy recovery.
Dr Singh is a multi-award winning Consultant, with awards including the Clinical Excellence Award for showing Care and Compassion in Clinical Practice in 2013 and Health Service Journal Award for Patient Safety in 2014.
Dr Singh is a Consultant in Pain Medicine at the Hip Fracture Unit in West Hertfordshire NHS Trust, where he has developed a dynamic and cohesive pathway for treating painful broken hips which is now being replicated across the country.  He is also the Acute Pain Lead at Watford General Hospital.
Dr Singh runs a private clinic in Number 9 Harley Street, One Hatfield Hospital and carries out private procedures at the Weymouth Street Hospital.
Dr Singh qualified in anaesthesia before professionally training as a Consultant in Pain Medicine and has worked in hospitals in the UK and USA. Dr Singh is an educator and teaches trainees and other medical personnel having presented abstracts at national and international conferences.
Dr Singh also regularly takes part in research,  and has spent time researching new forms of neuromodulation for the long term treatment of neuropathy. He was awarded a prestigious fellowship at the world-renownedUniversity of Michigan, where he taught and demonstrated his procedural techniques.
Dr Singh is keen supporter for working with overseas residents who would not otherwise have access to the high levels of healthcare services. He has organised charitable medical outreach treatment centres in rural India, where he and colleagues treated over 700 people. These patients would not have had access to medical services and treatment without the outreach work of Dr Singh and his charity team.
Dr Singh plays lead guitar in a rock band,is a keen cyclist and thespian.
Clinic Management and Support Team
When you are ready to book an appointment or if you have any queries at all regarding our services, your appointment or your procedure, please call and speak to a member of our team who will be happy to help you on 0207 118 0250:
Clinical Director – Dr Christopher Jenner 
Practice Manager – Kelly Staff
Assistant Practice Manager – Kerry French
Clinic Coordinator – Sara Woodrow
Clinic Coordinator – Rachel Malbon